Universal Ballet : Company News
[What's on] Musical 'Roly Poly-our Youth'

2012-04-27
2408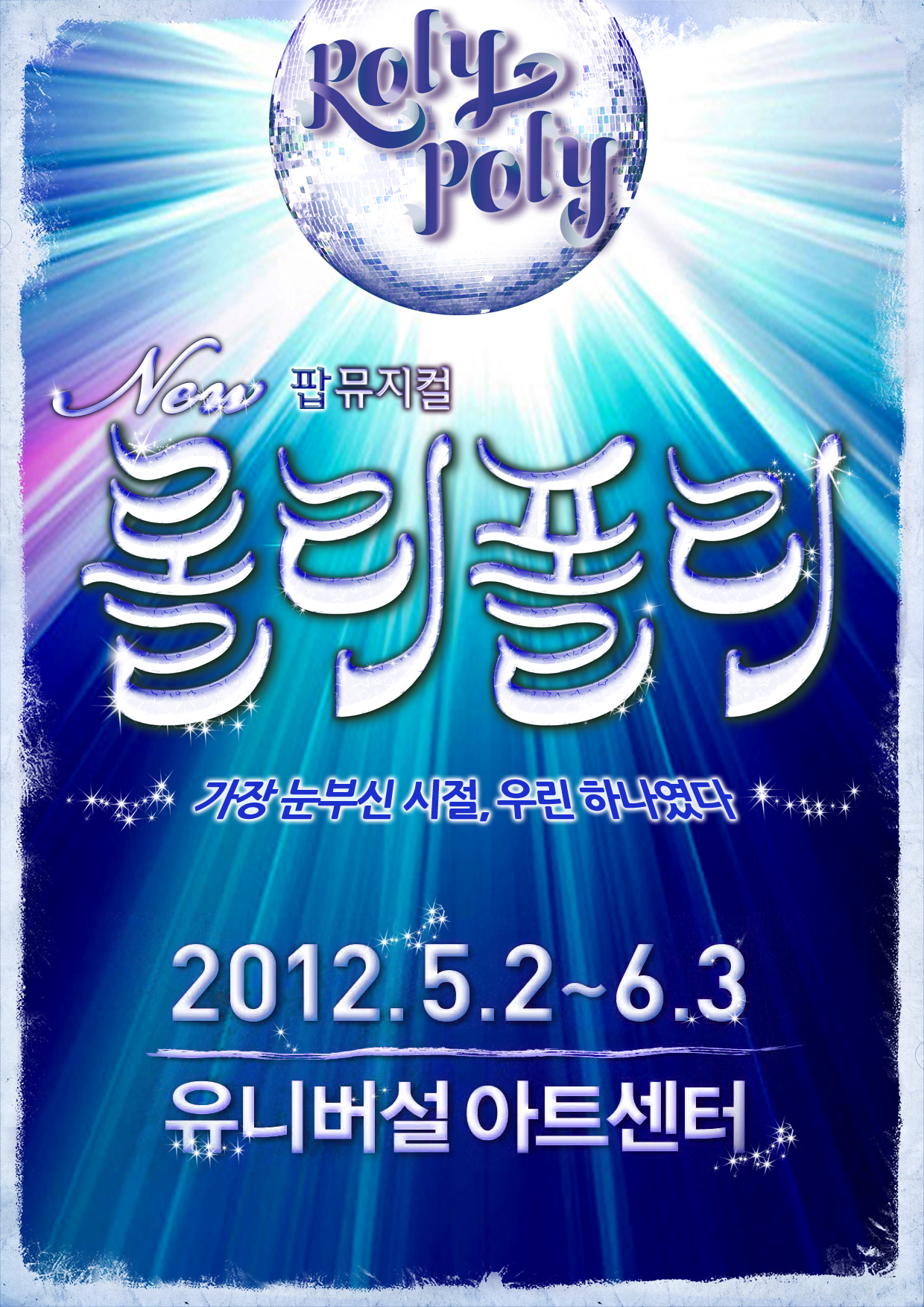 Wednesday, May 2 - Sunday, June 3, 2012
Tue, Thu, Fri 20:00 / Wed 15:00, 20:00
Sat , Sun, public holidays 15:00, 19:00
※ Mon - no performance
Universal Arts Center (Seoul, Korea)
* Minimun age : 6 years (1st grade)
* Running Time : 160 minutes

The final performance of the musical Roly Poly at the Seongnam Art Center Opera House this past February, and it is back at the Universal Art Center this May with a new exciting cast.
The musical unfolds faint memories buried under the weight of reality,
The smiles of youth in faded photo albums,
The most beautiful times of our lives,
The happiest days when our friends stood by us,
And the unfinished story of our youth is told again.
Kim Tae-won from the band Boohwal has joined the show as the new music director.
Share our trip down memory with music ranging from groovy disco to ballad and pop!
This juke-box retro-style pop musical will entrance you with its moving memory filled scenes.