Universal Ballet : Company News
[Priveiw] Segye Ilbo : MacMillan's "Romeo & Juliet"

2012-06-25
2729

Published in Segye Ilbo : To view original Click here!
▷This article was written in Korean.


Universal Ballet Company presents 'Romeo and Juliet' choreographed by Kenneth MacMillan from July 7-14 at the Seoul Arts Center.

MacMillan's "Romeo and Juliet", famous for its dramatic impac, has been stage by the world's major ballet companies but not by Korean companies until now.
The former artistic director of the Royal Ballet in London has allowed the Korean Ballet copany to stage his production for the first time in Korea, according to UBC.


For the upcoming performance, Universal Ballet Company flew in all of the stage equipment and costume from the Birmingham Royal Ballet. This stage and custume has been redesigned by Paul Andrews. In addition, ten staffs from the Royal Ballet will participate in the UBC's reproduction ballet.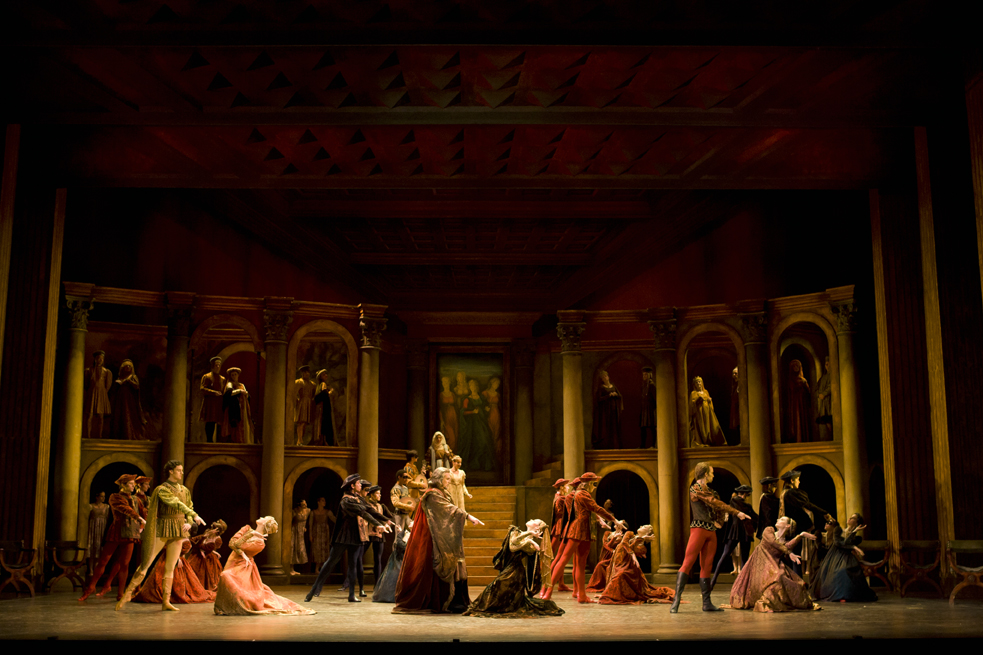 ⓒBirmingham Royal Ballet (

Photo by Bill Cooper)